Up for Sale is this 2005 Subaru WRX STI in Silver. Featuring a Turbo charged 2.5l and Six Speed Transmission. Brembo Brake system and Super light weight BBS alloy Wheels.
This car is ready featuring a rebuilt Engine, new ties and transmission updates installed, as well as a new clutch and a complete safety inspection.
This is a great example of a what a performance sports car should be.
We are asking $19,500.00 and as always the price reflects the repairs and service the vehicle had prior to putting it up for sale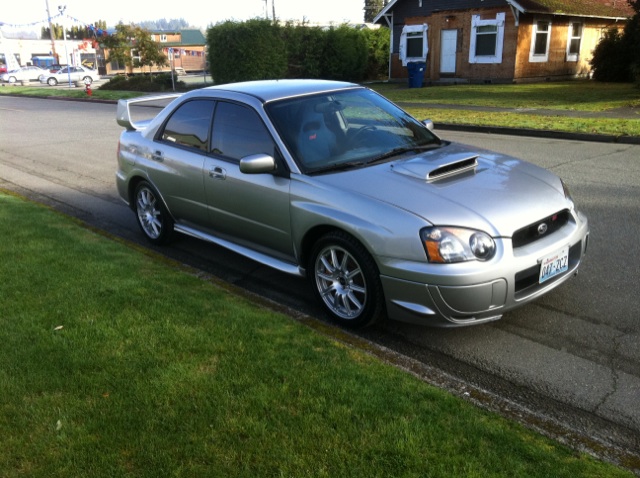 Call Jason at (360)863-0388 To set up a time to view this STI.