SOLD!
I get a lot of calls about which Model Subaru to purchase when looking for a used Subaru, which one is the most reliable, best fuel economy, lowest cost of ownership etc.
This is it!
This is a 2nd Generation 2.2l (No head gasket issues here) with a 5 speed.  Still modern enough to fit most lifestyles and one of the best most reliable Subaru models ever built.
We have replaced the timing belt and clutch as well as performing a 65 point inspection on the vehicle.  Unlike most cars you will see for sale, this one is truly ready for its new owner.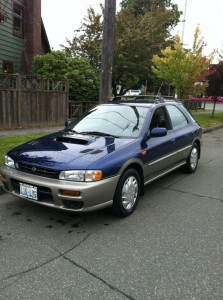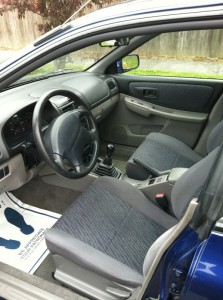 The price is $7000.00 and represents the costs involved in preparing the car for sale.  Call (360)863-0388 to set up a time to view this Subaru
AWD Auto Sales a new Independent Subaru Specific Sales Center offering quality inspected Subaru 's ready for their next owner.
SOLD!  Congratulations to the new Owner!